A Super League would be the final dagger for European soccer
It's incredibly rich for UEFA, which protects the interests of a select few clubs, to decry the start up of a rival closed-circuit Super League.
It's a case of money fighting money, greed versus greed, superpower against rebel power. UEFA has failed to uphold even the basic tenets of its own Financial Fair Play (FFP) regulations, allowing Manchester City and Paris Saint-Germain to spend billions unchecked while punishing clubs that dared to keep up with them. Justice has never been less blind.
UEFA may as well have been describing itself when the league criticized the imminent announcement of a so-called Super League on Sunday, calling it a "project that is founded on the self-interest of a few clubs at a time when society needs solidarity more than ever."
But a Super League is indeed a step too far. It's UEFA's worst intentions realized. If Europe's governing body hasn't already divided clubs into clear financial categories, then this indecent proposal would finish the job. By leaving behind the vast majority of teams and removing prized assets from domestic leagues, a breakaway Super League would dramatically increase the gap between the elite and the chasing pack.
It's already difficult enough for second-tier clubs like Leicester City, Atalanta, and Sevilla to make the Champions League every season. Outsiders left in the hollow remains of the top five leagues and beyond would experience even more trouble generating revenue. And without the same level of interest, gate revenue – which is far more valuable to a team like Granada than it is to Barcelona – will decline.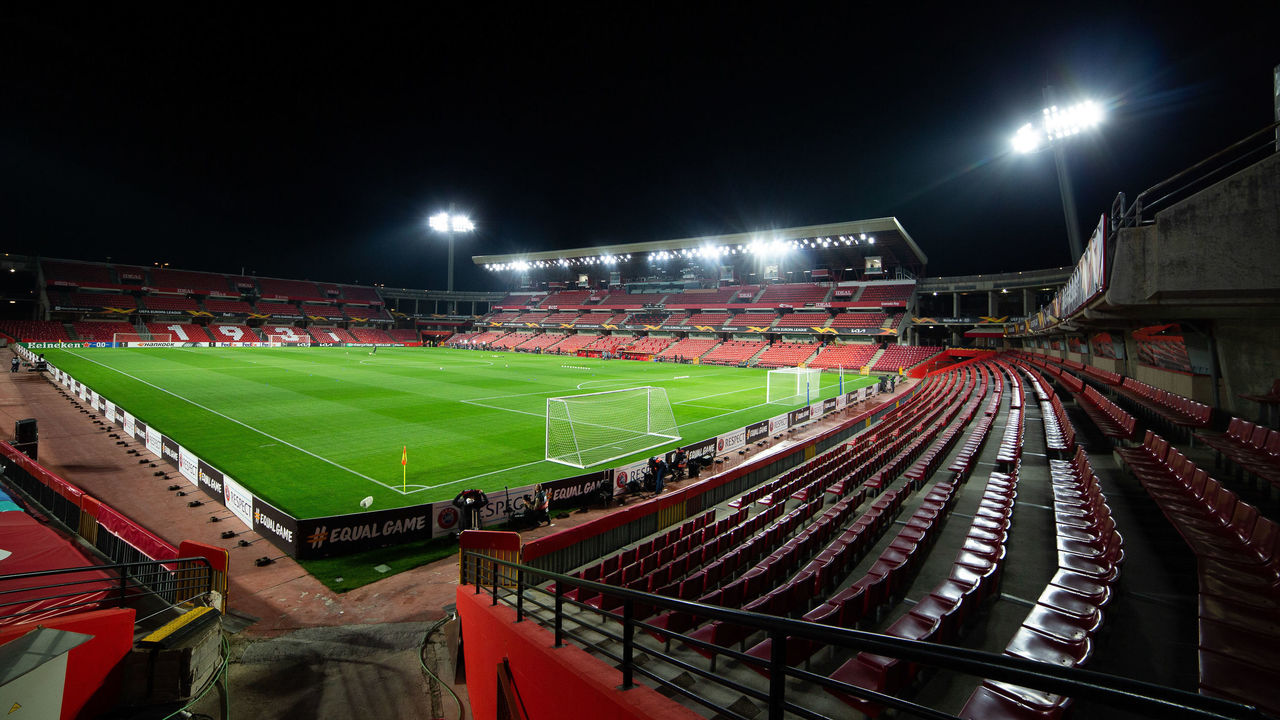 Think Ligue 1 is a talent farm? Wait until the Premier League – or what remains of it – is picked apart.
Which broadcaster would pay top dollar to televise matches when the Premier League loses its best teams and players? It's game over without that sweet broadcast revenue, which gives the likes of Everton and Wolverhampton Wanderers a fighting chance. Then there's also the inevitable erosion of parachute payments that trickle downward and benefit clubs at the grassroots level, though that's a small percentage of the league's overall wealth.
Even if the same clubs have dominated the same leagues for years, those squads have still given outsiders a chance to compete in the Champions League, to hear the anthem, and dream of making a run like Porto did in 2004. The competition remains interesting because clubs like Lyon or Monaco can eliminate Juventus or Manchester City in the knockout stages.
There's still an element of randomness that keeps our attention, and still enough meritocracy at play to allow a club of modest means like Atalanta, with their payroll of just over €42 million, to face a giant like Real Madrid, who, apart from collecting hundreds of millions in annual revenue, maintain their place at the biggest table with the help of favorable tax rates and low-interest loans. The game has favored the rich for so long, and yet still a team from an Italian city of just 120,000 people can dream.
A Super League would end those hopes and shatter the foundations of European soccer.
Worst yet, the fans, the true stakeholders of the game, continue to get little say in a sport that prides itself on fan culture. Whether they overwhelmingly support the creation of a Super League or vehemently denounce it is irrelevant. There's no talk about the logistics of hosting weekly matches across Europe or the troubling financial toll on fans who wish to follow their teams on the road. What about the inevitable ticket-price increase that would follow for all of these top-tier matches?
Owners continue to make decisions about the future of their clubs without consulting the people who prop them up. They have no problem keeping fans in the dark while negotiating a way to fatten their margins. Yet some, including Liverpool's Fenway Sports Group founder and principal stakeholder John W. Henry, have the audacity to consider themselves moral "custodians" of the clubs they purchase.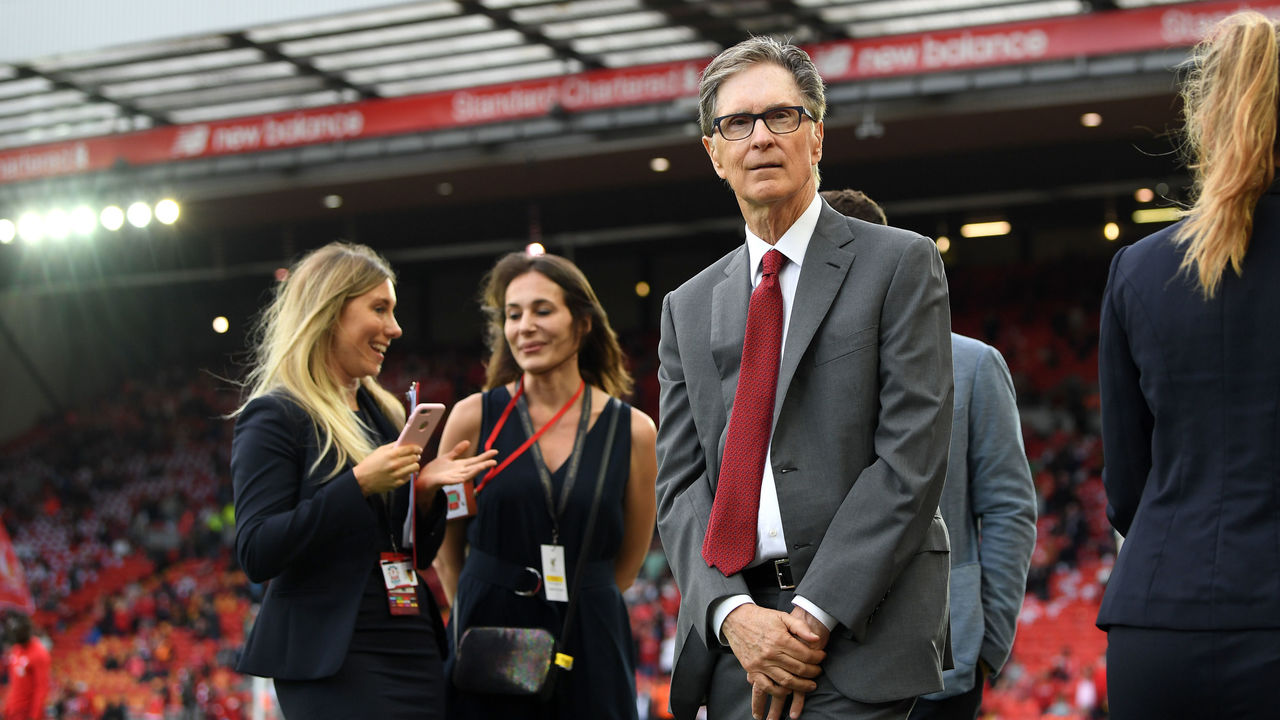 "This competition is being created behind our backs by billionaire club owners who have zero regard for the game's traditions and continue to treat football as their personal fiefdom," the Football Supporters' Association, which is based in the U.K., said in a statement.
The current situation isn't any better, and it's in desperate need of reform. It's possible to denounce the idea of a Super League and still criticize UEFA, which has longed battled allegations of corruption and favoritism, dating back to Gianni Infantino's alleged role in helping City and PSG avoid FFP sanctions.
UEFA's executive committee is also comprised of members who serve their own interests. And there's undoubtedly a conflict, as Juventus president Andrea Agnelli, one of the main Super League backers, is one of UEFA's most prominent executives.
But a Super League isn't the answer. It would make European soccer even more exclusive than it is now, shutting out clubs of a certain financial and cultural pedigree. Even if it allowed four or five nontraditional clubs to qualify each year, the Super League would still leave several teams unrewarded. Performances on the pitch would count for less, and some of the smaller clubs – the very incubators of talent that produced the game's greatest players – would risk going bust.
Genk launched the careers of Kevin De Bruyne and Kalidou Koulibaly. Would it survive? Would it have enough money to run an academy or send scouts afar? Or would the richest clubs hoover up all the talent and treat the rest of Europe as a personal loaning network?
Would any of it really matter anymore?