Liverpool's Elliott snubbed Ramos meeting because of Salah incident
It appears that Real Madrid never had a chance to sign Harvey Elliott. And their captain might be the reason why.
Before joining his boyhood club Liverpool, Elliott was being heavily courted by Real Madrid last summer and agreed to go on a tour of the team's famous stadium, the Santiago Bernabeu, according to James Pearce of The Athletic.
But Real Madrid's plan to entice him with a chance to meet Sergio Ramos backfired when the 17-year-old declined because of a grudge against the club legend that he shares with many Merseyside residents.
"No, it's OK, thanks," Elliott said. "I don't like him after what he did to Mo Salah."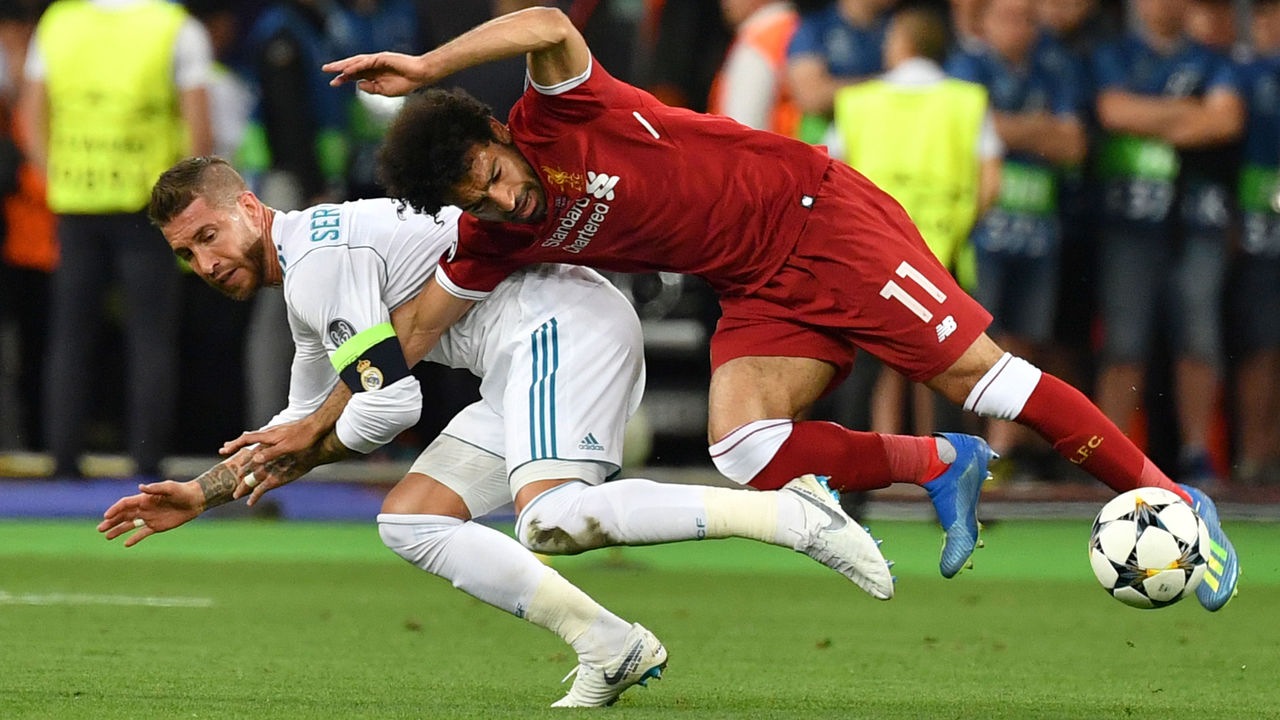 Salah and Ramos famously clashed when Real Madrid beat Liverpool in the 2018 Champions League final. The Liverpool star was forced to leave shortly into the contest with a shoulder injury that he picked up during a challenge from Ramos, who was not punished by the match official.
Elliott, a lifelong Reds supporter, was inside the NSC Olimpiyskiy Stadium in Kiev during the night of the incident to cheer on Liverpool, who lost the match 3-1.
While he had a number of high-profile teams after his signature last summer, Elliott's choice was simple when Liverpool came calling.
"It took me by surprise. I didn't think it was true," he said.
He added: "(Manager) Jurgen (Klopp) is any player's dream to play under."
Elliott, who became the youngest player to feature in a Premier League match while he was at Fulham in May 2019, made his Anfield debut in October in a League Cup clash with Arsenal.